About Us
BB 88 Advertising & Digital Solutions Inc. is a "One-Stop" shop for design and communication strategy, specializing in graphic design, architectural design, realistic visual production, web app and mobile application. Our focus is on creating the best design to effectively sell your products and services through high impact visual mediums. We can help turn your ideas and creative perspective into a successful communication strategy.
Our philosophy is based on our passion to deliver the RIGHT message at the RIGHT time with the RIGHT solution. With a combined team of dedicated professionals from varied creative industries & powered by "State of the Art" equipment, we do our work best with the clients to integrate branding and marketing strategy. BB 88 support team innovates unique identity of products and services that would enable our customers to establish presence in their target market.
At BB 88 Advertising & Digital Solutions Inc., we believe that our ability to focus on our customers needs and target audience sets us apart in the industry. Our distinctive design concepts and production approach, combined with expert technical support, allow us to cover all aspects of mass communication, including print video radio, and the internet. Our group of companies are ready to provide you with the support you need to succeed in today's rapidly-evolving landscape.
Our Services
Digital Marketing Management
Our main focus is creating an advertising and marketing strategy that is tailored to your business, product, and brand. We work with your business goals in mind and develop advertising and marketing campaigns to meet those in needs. Our campaigns are designed to capture the attention of potential customer and convince them to avail your products or services.
Media Production Management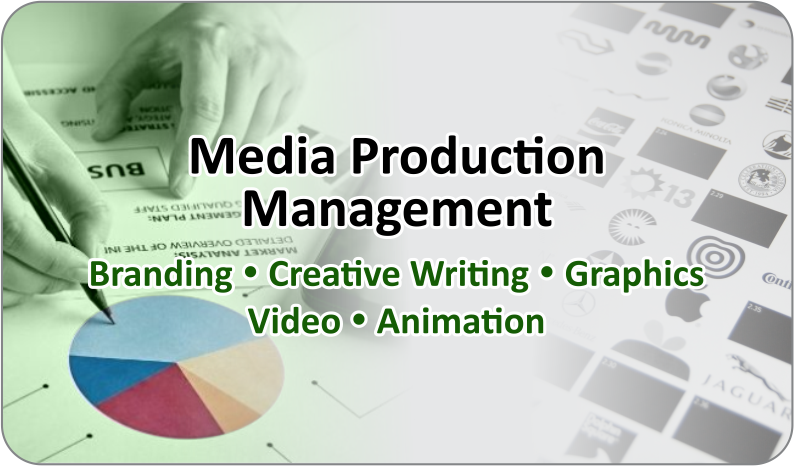 We have a team of in-house graphic designers, animators, architectural designers, engineers and copywriters. We also work with trusted contractors and outside firms. We provide creative input such as concept visualization up to final output. We define an engaging visual aspects of websites, books, magazines, product packaging, exhibitions, visual production designs and more.
System Solutions & Management
We provide a functional system that will enable a successful business and help them thrive online as well as offline. In digital solution, infrastructure affects the culture, efficiency and relationship of the business. We create an integrated system solutions for your management needs focused on database, monitoring, analysis, distribution and marketing solutions.
Portfolio
All
Brand Design
Mobile App
Soc Med
Multimedia
Print Media
Web App
Our Team
Here's some of the key roles that make up our team of creative professionals.
Software Engineers

These are the talented individuals who design, develop, and maintain the software systems that power our digital world. From programming languages to databases, they have the technical expertise needed to create reliable and efficient software solutions.

Web Developers

These experts specialize in creating websites and web applications, using programming languages such as HTML, CSS, Mysql, PHP, AJAX, Bootstrap and JavaScript. They're responsible for everything from designing the layout and functionality of a site to ensuring that it's optimized for search engines and mobile devices.

App Developers

App Developers are another key member of our team. These professionals create mobile applications for iOS and Android devices, using C# programming language. They have a deep understanding of the mobile ecosystem and are able to create engaging and user-friendly apps that keep users coming back for more.

Graphic Designers

Graphic Designers are the creative minds behind the visuals that make up our digital world. They use software like Photoshop,Illustrator, Coreldraw and Sketchup to create stunning images, graphics, and animations that help bring websites and apps to life.

Multimedia Designers

Multimedia Designers are similar to Graphic Designers but usually they cover the works of a Cameraman, Video Editor and Visual Animators. Multimedia Designers specialize in creating dynamic and interactive content like videos, 3D animations, and virtual reality experiences. They use a variety of software tools to create engaging and immersive experiences for users.

Creative Writers

Creative Writers, Copywriters and Editors are responsible for crafting the written content that appears on our websites, apps, and marketing materials.They work closely with other members of the team to ensure that the messaging is clear, concise, and on-brand.

Creative Director

This role is responsible for overseeing the entire creative process and ensuring that all elements of a project come together seamlessly. They work closely with all members of the team to develop a cohesive vision and bring it to life through effective project management and leadership.
We hope this has given you a better understanding of the key roles that make up our team of creative professionals.
Contact
Location:
Unit D, 2nd Floor Plaza Victoria Bldg., Sto. Rosario St., Sto. Domingo, Angeles City 2009 Philippines
Email:
info@bb88advertising.com
info@bb88group.com
Open Hours:
Mon-Sat: 9:00 AM - 6:00 PM